Ladies and gentlemen, it's time to mark your calendars. Bal en Blanc Montreal is coming in hot! On March 27th, head down to the Palais de Congrès to get in on the action. Bal en Blanc is Canada's longest running electronic music festival and one of the first of its kind in the world. Can the festival possibly get any better than the Bal en Blanc we know and love? You bet. This year's 22nd annual festival is going to be totally revamped.
Do you want to attend this massive party for FREE? Well, that just might be possible. Bal en Blanc is giving away two sets of tickets, and they could be yours. Follow this link to enter!
Besides your chance to win two free tickets, here are five other reasons this festival is going to be better than ever:
1. Produkt Will Be Producing!
Produkt has taken the reigns as the new producer, and they will not rest until this event blows the minds of all in attendance. Produkt Montreal has been creating memorable and unique events since 2008. This year's Bal en Blanc will focus on art, culture, and of course, fashion, as Produkt revisits the origins of large dance events and massive music festivals.
2. Hippie Chic
This year's theme is Hippie Chic, and we're pretty excited about it! What is Hippie Chic? Imagine Montreal's boho street style mixed with a little downtown high-fashion vibe. Stay tuned on Bal en Blanc's social media channels for outfit inspiration from local fashion influencers. As you may know, it's a white party, so guests must be dressed in at least 85% white. If your closet is seriously lacking in the white or Hippie Chic department, don't worry! Bal en Blanc will have last minute shopping on site. Check out their Facebook page here.
3. Amazing Local Art Installations and a Chance to Win $2500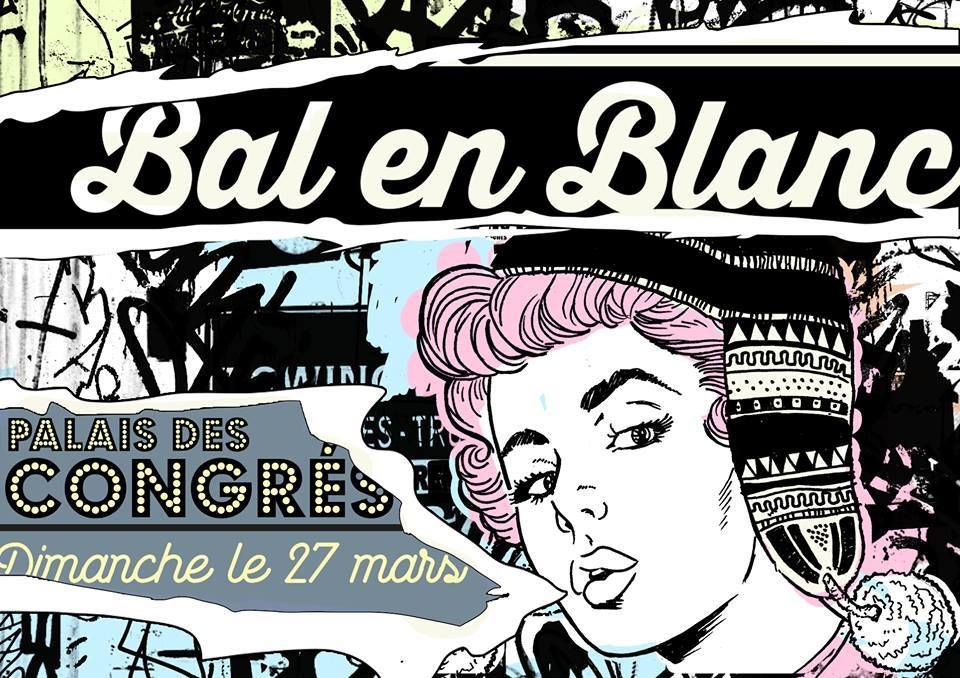 Produkt and Bal en Blanc have invited the local art community in Montreal to submit original concepts for public art installations which will be displayed at the festival on March 27th. From the submissions, 10 finalists will be selected to bring their ideas to life for a crowd of 15, 000 people, and to receive $500. From those finalists a winner will be chosen to receive $2500. The deadline for submissions closed on March 4th. The concepts are now under revision!
4. The Stacked Lineup
As you would expect, the festival has accumulated an incredible lineup to guarantee a memorable night. This lineup includes: Afrojack, DJ Sneak, KSHMR, Sultan + Shepard, and SO much more! Check out the lineup here.
5. Over 15, 000 Party People
In case you didn't catch that before, Bal en Blanc hosts more than 15, 000 event goers, making it the largest indoor festival in Canada. Prepare yourself for a wild night! If you haven't already grabbed your tickets, get on it! The fashion, art, music, culture, and the incredible feeling of being a part of the massive collective of white-clad festival goers, is something you will never forget. For more info check out the website!

We cannot stress this enough: tickets are going FAST! Don't wait. You need to be there!