We were some very lucky folks this Saturday. Not only did we get to check out the legendary MakJ at one of our favourite venues, New City Gas, but we also got to sit down with him before his set.
I'll start by saying the show was epic. If you haven't had a chance to see MakJ live, you are definitely missing out! We had the privilege of hooking up with him this past weekend to ask a few questions about himself and his music. As I recorded the conversation, MakJ started to sing Secret Agent Man, and the interview was off to a great start!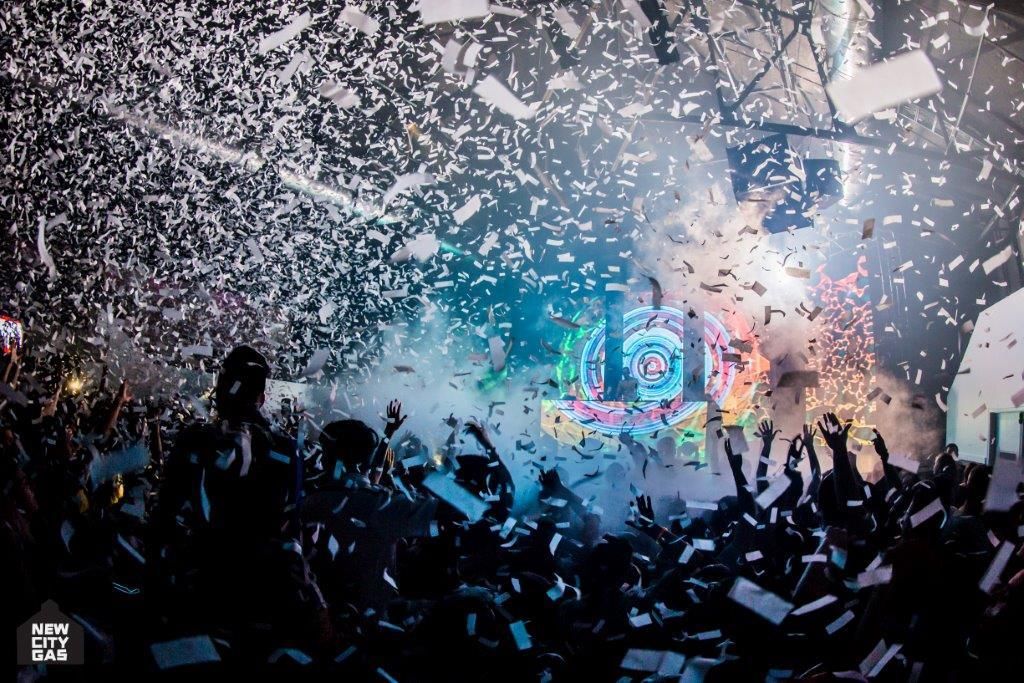 Photo cred: New City Gas
What do you do in Montreal when you aren't playing a show?
Today I went to an amazing deli in Little Italy with BYNON, who's opening for me. I always stay at his house when I come to Montreal. Anyway, it was a hole-in-the-wall little hipster joint, and it was probably the best pulled pork sandwich I've ever had in my life, and I've eaten the best BBQ in the world. Texas, the Mid West, you name it, but this Deli was insane.
You know, I really love Montreal. It has a lot of character. It's very multicultural, which is amazing. I find audiences have a lot more energy in Canada. Especially Vancouver, Toronto, and Montreal. And of course, New City Gas is just an amazing venue.
I know you're really into Hip Hop. What are your biggest musical influences right now?
Right now, I'm super into Logic. Logic is so dope. When I heard him and G-Eazy were going on tour I wanted to hit all the stops. G-Eazy is one of the guys I've been following for a really long time. I'm also really into old school West Coast Hip Hop. That's what I grew up on, it's what I still listen to, and I get a lot of inspiration from that stuff.
It seems like you have family all over. Can you tell us a little bit about your history?
Well I was born here in Montreal and then I moved with my parents to California, but my aunt, uncle, and all of my cousins all still live here.
You also lived in China for a bit?
Yep, racing cars. At that point, I was driving 4 wheel Renault, so open wheel cars. After that I moved into Porsche Supercup because I got too tall. I came back to Montreal for Formula 1 last year and it was so much fun. I'd love to come this year but I'll be at Tomorrowland in Europe.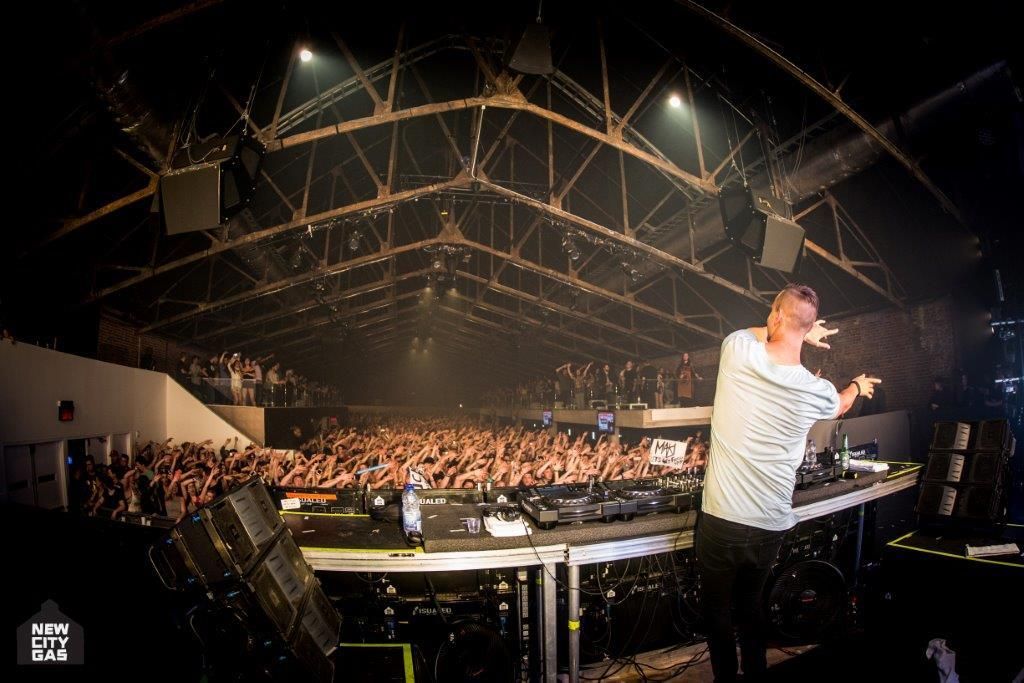 Photo cred: New City Gas
You're social media game is very strong. You've just passed 1 million likes on Facebook and you have a couple hundred thousand followers on Twitter. For an up and coming DJ or artist, what would be your advice to gain that sort of momentum?
It's all about having content. Content that's not the same as what everyone else is writing. It sounds really fucking easy, but it's insanely hard.
It's funny. Go to any of your favourite artists social media sites, click on their profile picture, and hit left. It'll go to the first picture they ever posted and it probably has like 12 likes.
It's ALL about having content that is versatile and different. You're being an artist. You can't be an artist if you're copying everyone else. If you look at the artists that play at New City, they all have a unique sound and something different, that's why they're playing here, you know? Everyone here can produce a different style of music, and that's fucking huge.
You just started really touring over the last couple years, right?
Yes. 2012/2013 I was grinding super hard. I was the second highest touring DJ for the last two years. I met AM in Vegas and he was my mentor. He took me to a lot of spots that turned me into the DJ I am today. I wouldn't be the DJ I am if I hadn't have met the right people. AM introduced me to my manager, he got me my first Vegas residency when I was 17, which I really fucking needed. That's how I started. I was DJing well before I was producing. I started producing when I was 21, but I started DJing when I was only 15.
It's all about the grind. All of my old DJ stuff I used to use for like frat parties and house parties, I still have. It's pretty funny looking back on doing that compared to what I'm doing now.
Something pretty funny to think about is my dad has no fucking idea what I do. He thinks I DJ at weddings and bar mitzvahs. I have to explain in simple terms that I play in front of thousands of people and I actually make a living.
Photo cred: New City Gas
How do you feel about smaller indoor venues compared to massive outdoor venues?
I love doing small venues because that's where I started out. I started DJing at frat parties and was always looking to find new music to play because every collage kid is so on the scene with music and everything now. It's all super accessible.
That's where I started, so anytime I can get sweaty in a small box I know it'll be fun. Actually, the guy I'm playing with today, Kayzo, he used to be my fucking roommate! We lived in a 1 bedroom apartment: no AC, no internet, carpet that smelled like dead cat, paying fucking $200 a month for rent. And that was only 4 years ago! And now we get to play together today. It's crazy. He's been killing it, he's doing really well.
What do you have in store for New City tonight?
I've got a two hour set, so I have a ton of time to just do whatever I want up there! To me it's so boring when people plan out their sets from start to finish. I give the guys credit that do a lot of production in their sets, like live shows, which I'd like to get more into, but I'm a DJ. For instance, the guy who's doing my lighting doesn't know my set every night, and he has fun doing it because he just tries to go with it. My set is like so much fucking music it's totally different every night. Montreal is way different than New York, New York is way different than LA, LA is way different than Vegas, and Vegas is way different than Asia. Every night I have to change my set, and that makes it fun for me. I sit in front of my computer and think "damn, are they going to like that? Fuck it, let's try!"
Do you have anything new and exciting to tell us about?
Yeah! I've got an album coming out! 25 tracks. 25 tracks coming out in 2 months. A lot of it is like radio alternative rock, weird shit.
We could not have been happier to get to know this awesome dude and listen to his incredible set. If you're interested in catching more upcoming shows at NCG, check out their lineup here!